Thu
27
Aug
2020
20:14 CEST
Part of a series: #squeak-phone
---
I've made some minor image changes to adjust cached glyphs in TrueType fonts in Squeak when the DPI changes. Here are the results: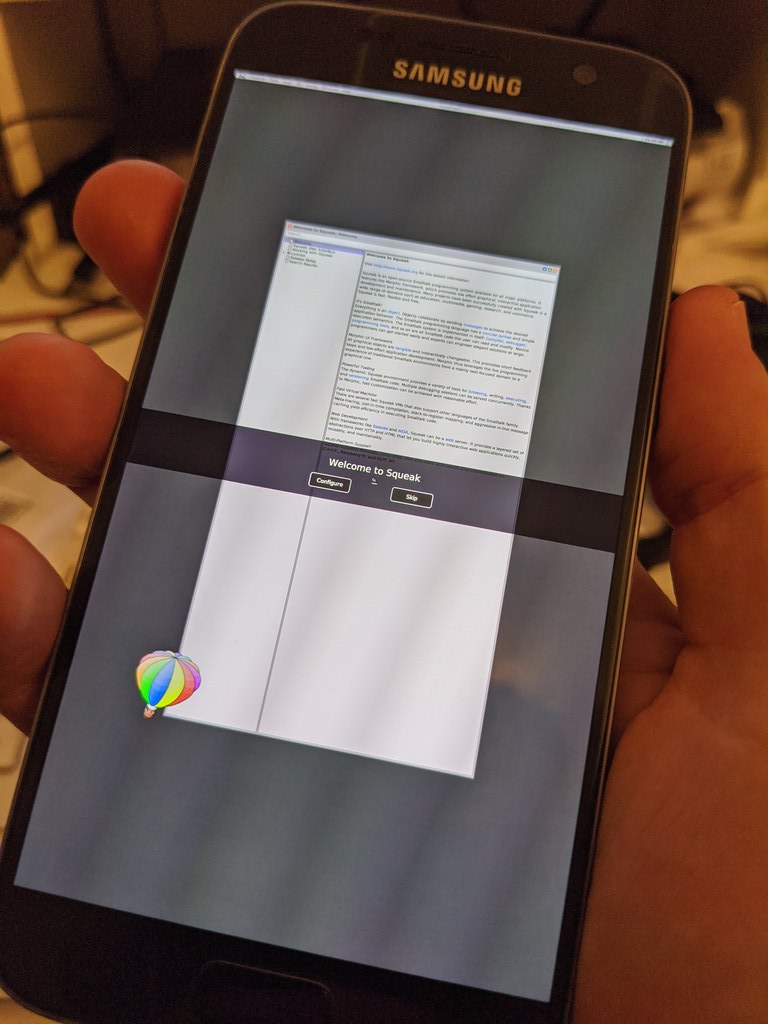 On the left, a stock, fresh-from-squeak.org unconfigured image, that wrongly believes the screen to be 96 DPI.
On the right, my dev image as I left it on my desktop PC, simply scped up to the phone and run, set to the correct 535 DPI resolution for the phone. Much better!