Sun
27
Sep
2020
20:35 CEST
Today I noticed that the keyboard on my 2013-vintage Acer C720 chromebook was visibly curved, being pushed up from below by the battery, which had swollen enormously.
This can be really dangerous, so I took the back off the machine and removed the battery. Here's what it looks like: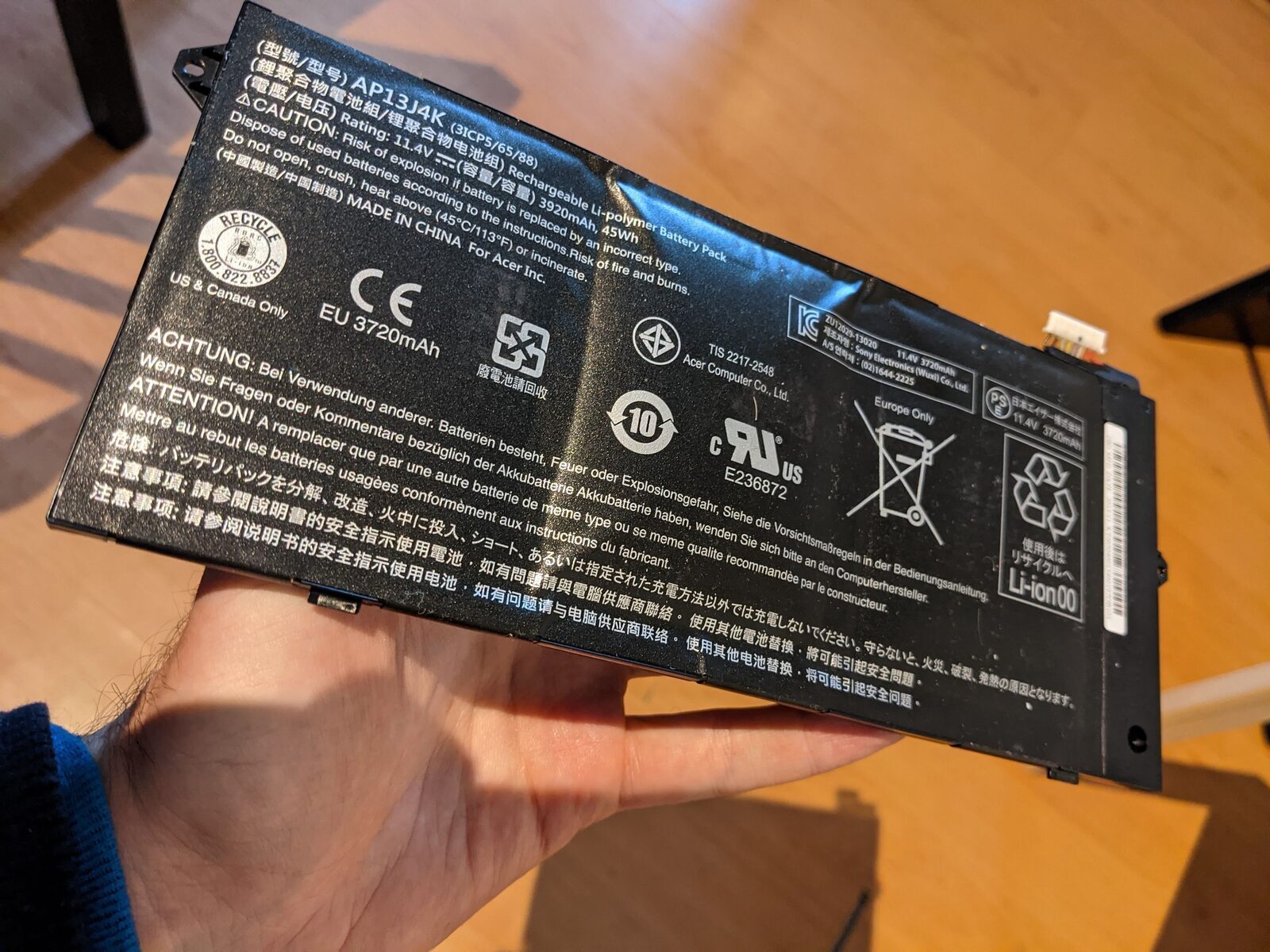 Yikes!
Changing the battery is extremely quick and easy, and replacement batteries can be had for about USD40/EUR40 delivered. I've already ordered a replacement.